COVID - 19 UPDATE - We will be back to face to face worship on the 5/12/2020
2021 - Year of

stretching

towards our

goal, which is god's call on our lives
Philippians 3:12-14
Living Word is an exciting multicultural faith community. We are committed to knowing Christ and making Him known. We seek to provide a safe place for people of all walks of life to come and experience the true life-changing presence of God. Regardless of your story, your doubts, or your struggles; you are always welcome at Living Word! So, come as you are, and let's experience the love of God together.
We can't wait for you to visit us.
You

matter to God.

You

matter

to us.
Welcome back to Church Service
Face to Face Service

Date: 5/12/2021
Time: 10 am - 11:45 am



Morning Service





Time: 10am - 11.45 am




Online
Ordination Celebration Service for Ps. Jude & Ps. Alex
Date: 12/12/2021
Time: 10 - 12pm
(with Christmas celebration Lunch after service)
Monthly Meeting





Date: TBC




Time: 7pm - 9 pm





@Greystanes High School



Thank You For Your Ongoing Support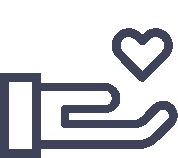 For if the willingness is there, the gift is acceptable according to what one has, not according to what one does not have.